Basik: drawings, inspiration and graffiti. Call it High Five.
---
Speaking of Lucio Bolognesi  – or Basik , if you prefer – is a pleasure, mainly for two reasons. First of all, for his stylistic figure. Then because of a story that starts from afar, without falling into triviality. He would hate it, so would we. This High Five is devoted to those who use small talks and chat with their eyes. Those who understand a certain light, and seize the differences of the unspoken. Finally, for those who follow the "think wrong" philosophy. A bunch of unique creativity , without abusing worn-out terms. If you already know what we mean, as well as if you don't, read below and find out what Basik's art has in common with aerosol art and Italian writing, as well as the internet and painting of the 13th century. Lucio reveals us a bit of himself and his world, make it a treasure, and … good reading! 
---
Ciao Basik, would you like to introduce yourself to our friends?
I'm an artist or, if I wanted to give a more specific and crafty connotation to my definition, painter and muralist. Behind me I have a long period of graffiti writing and an equally long period of time in which I worked as a graphic designer. Both elements, in one way or another, have ended up inspiring what today is my painting-related work.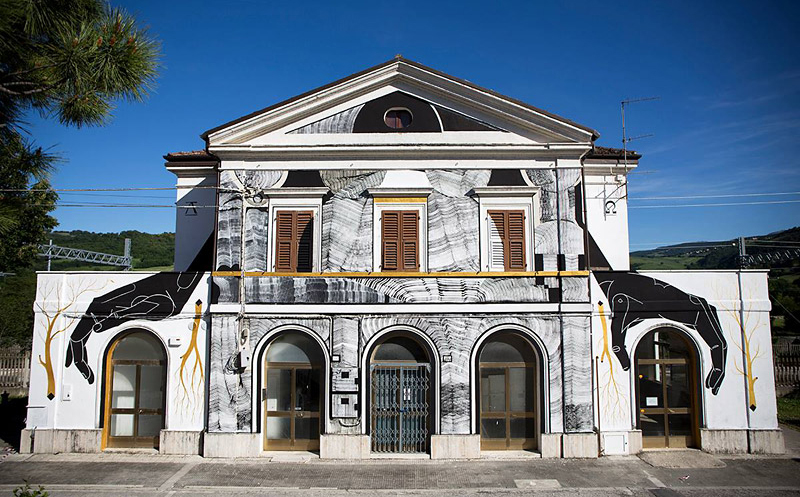 How did you approach the world of design and art in general??
Since I was a child I've always liked drawing, but I would say that the very beginning of my entire journey was when I found graffiti, at the age of twelve. While doing quite different things today, I still recognize how much of my attitude and my way of seeing things comes from my writer's outing. It is some kind of dynamics related to personal expression, I would say.
What are the three things that most inspire you?? 
The abilities of those who I consider my artistic references from antiquity to today. The willpower and the attitudes of the dearest friends with whom I have the fortune to share a passion that is also a work. The open-minded vision given you by the chance to share and see new ideas and points of view. Whether it is just to receive compliments for my job, and also criticism, when motivated.
Is there a place for you that everyone should visit? And if yes, why?
Sardinia. Because it's a small world (not too small) with strong identity yet unexpectedly heterogeneous. And then you eat and drink like a god!
What do you do in your free time?
Classic things, I think, anything special: being with friends to chat in front of a glass of wine, lying to ease the brain … Also, look at the case, taking the spray cans to paint with some of my lifetime companions.
A result you will remember forever?
Oh, I do not know … I still have to come to such a level of personal satisfaction. Which perhaps is also a good thing, otherwise it would mean in a certain sense to have arrived and have nothing more to say.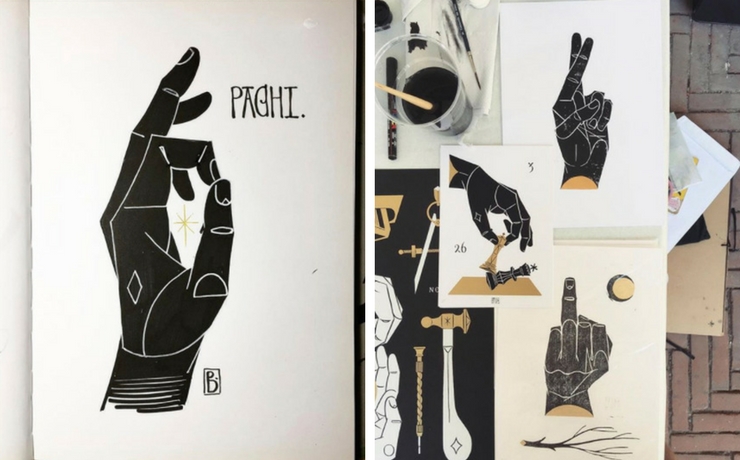 Before the end titles, the necessary list of five fundamental things in Basik's world, so that we can not miss anything!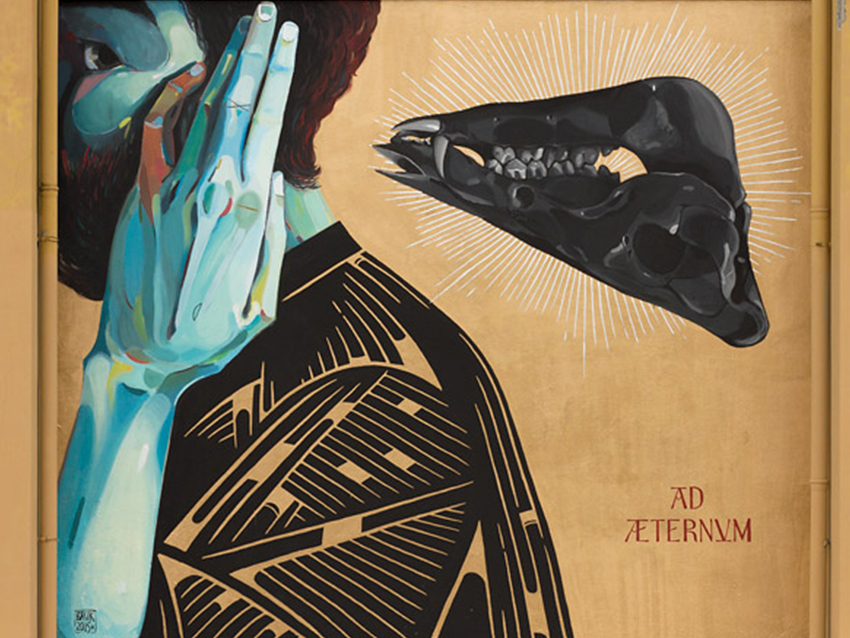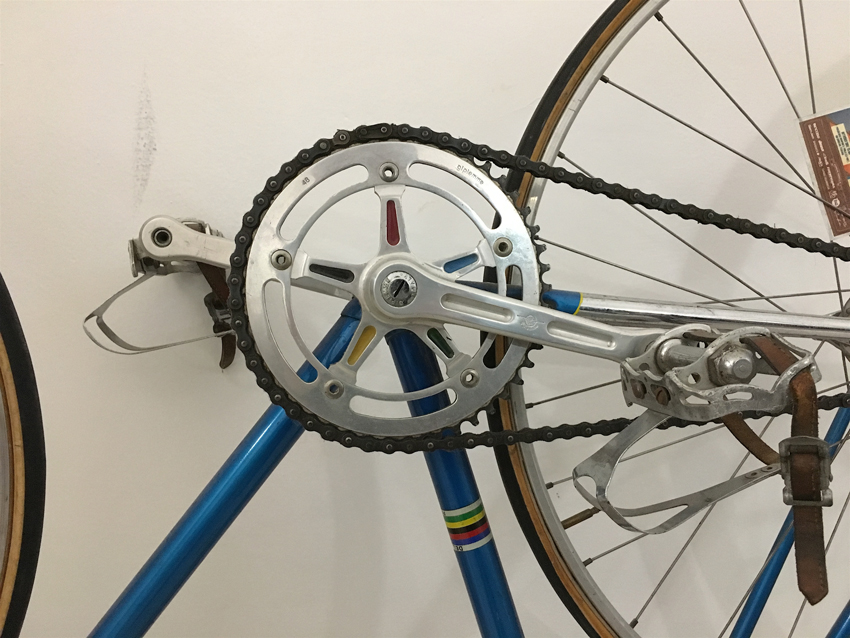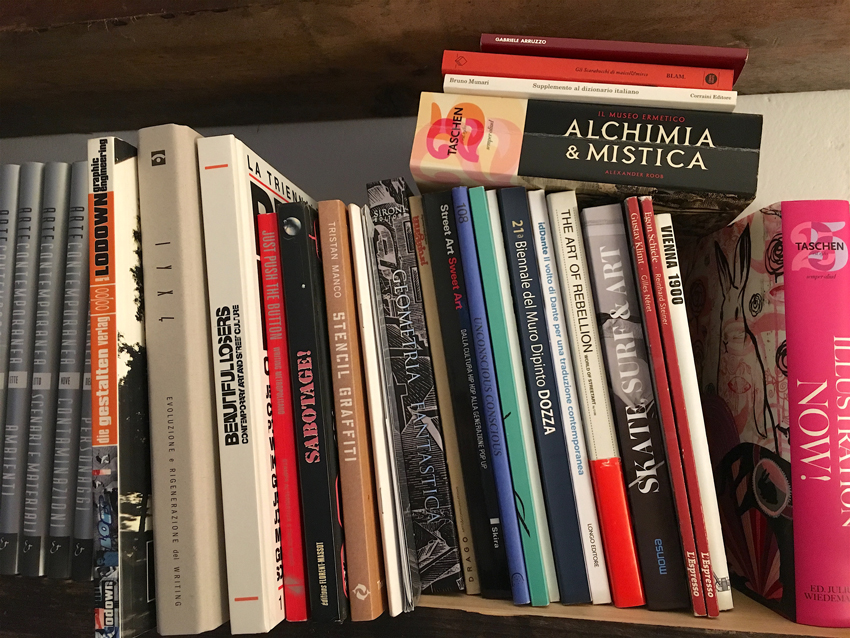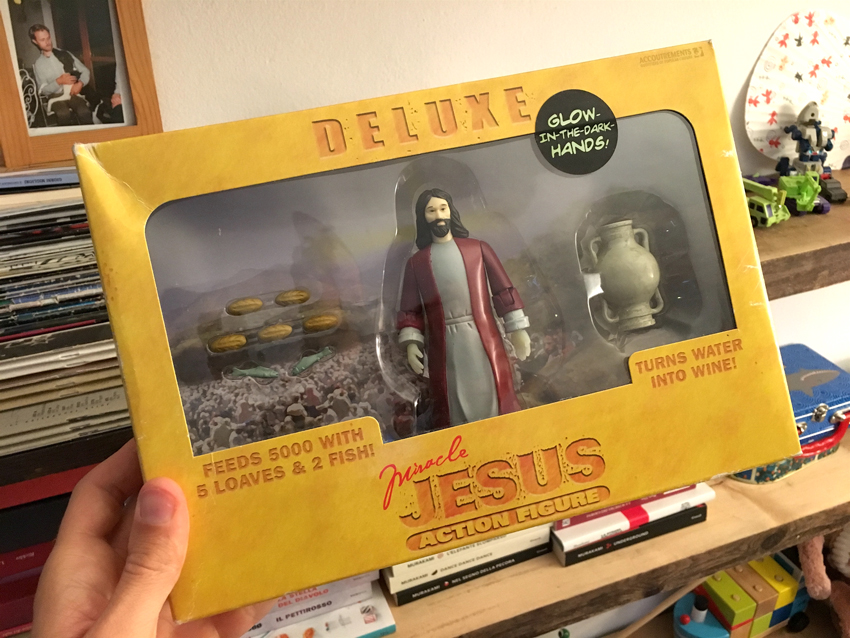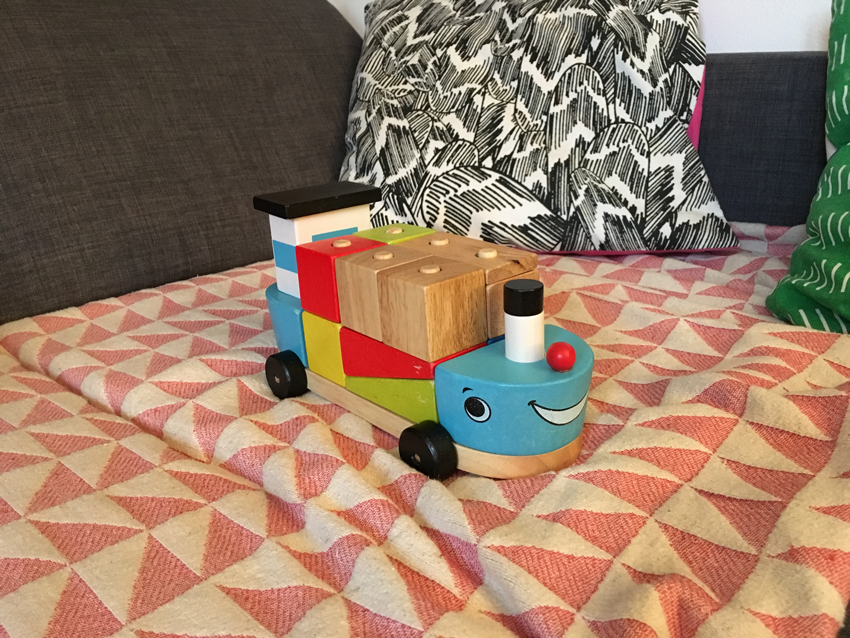 To make a proper wrap, have a look here, if you'd like to learn more about Basik ??