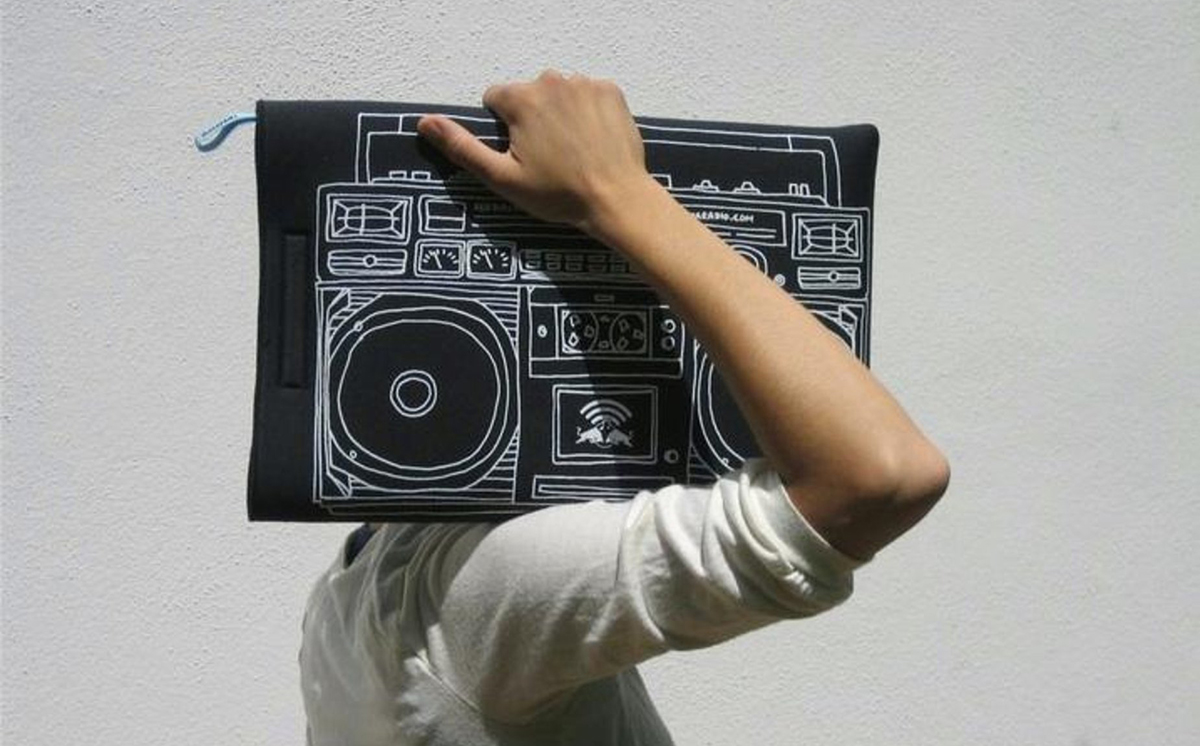 Pijama and Sergio Nox are here, bringing some warm vibes ?
---
New year, same old habits. Friday at Wood'd means good vibes and exquisite mixes only. That's why we created the Wood'd Vibes, our monthly column where a different artist, musician, DJ or producer will be sharing some fresh tunes with us. It's a friend's turn today. Sergio Gobbi is not only 1/2 of Pijama, the milanese brand delivering colorful soft cases for tech & everyday life, but also a music man. You might have spotted him digging in some vinyl stores or playing music in your favorite indie club but sill, he's a man of big surprises. So pals, time to chill out. Put your earphones, and enjoy the vibes. Cheers!  
---
Ciao Sergio, it's time to tell your story to Uncovered. Who are you and what do you do?
I live and work in Milano, I am an architect, founder with Monica of Pijama, and music lover for a lifetime.
 
And when and how did you start with music?    
 I started buying music when I was 15. It was 1992 and I was used to spend my sunday afternoons at Alterego, Verona. It was the same club where I started playing, actually, on saturday nights. I still remember it was mainly house and electronic, and I had the chance to listen some of the big players around. From Ralf to Tony Humphries, Flavio Vecchi and Kenny Carpenter. In the meantime my mind was all into De La Soul and Public Enemy.  
Speaking of which, what are your main influences, and how they affected your sound? After that I kept looking for more contemporary sounds, house and electronic mainly. I could list Moodyman, Metro Area, Pepe Bradock. Then I started going backwards with the first house experimentations. It was New York, Chicago and Detroit in the 90s. And then back again to disco, funky and new wave.
And what music we would listen in Pijama HQ?  
Something from our archives. Lately we've been playing Cerrone VII, UB40's Arms In Dub, Change The Glow Of Love, George Benson's In Flight.
Which was the inspiration for this mix?    
I've selected some tunes to recreate the warm and pleasant feelings of your iPhone covers.
So, what have you prepared for Wood'd?
Here you have the tracklist, enjoy it!
Earth Wind & Fire – Drum Song – CBS – 1974
Dennis Coffey – High On Love – Atlantic – 1977
Bautista – Vida – ABC – 1977
Mr Fingers – Waves Against The Shore – MCA – 1992
Herb Alpert – Rotation – AM – 1979
Metro Area – Caught Up – Environ – 2002
Rinder & Lewis – Lust – AVI – 1977
Roy Davis Jr – Michael – Nuphonic – 1999
Ian O'Brien – Eden- Peacefrog – 2001